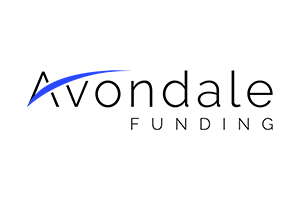 Rates as low as 1.9% APR
up to $100,000
The Good
No Hidden Fees
No Fees For Consultation
No Hidden Fees
Anyone who has done business with Avondale Funding knows that the company is known for its safe and reliable methods and programs with fair and competitive rates, minus any hidden charges. All rates are disclosed to clients before signing any contracts. Mid-term price modifications are also not to be expected as Avondale Funding ensures clients of fixed contract rates until the end of their term.
No Fees for Consultation
When it comes to choosing the right method to help you settle your outstanding debt,  it's important to find a solution that does not add more debt to your situation. Avondale Funding conducts free initial consultations to motivated consumers with flexible repayment terms that match your budget. 
The Bad
Unspecified Annual Percentage Rate
Unspecified Annual Percentage Rate
When you apply for a loan, there is always an Annual Percentage Rate (APR) that dictates that overall interest rate charged to your account. Avondale Funding does not indicate a specific APR on their website, however, for illustrative purposes, they have provided a ballpark figure online of 2.92% (AAA) to 4.99% (DD+). The exact APR computation is based on several conditions, including credit history, credit score, monthly expenses, and debt-income ratio. 
4.7 out of 5 stars (based on 3 reviews)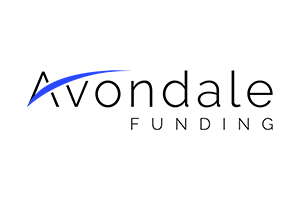 Avondale Funding
When you've decided to go the route of a debt relief program such as consolidation of debts, you must choose a company that offers the options and plans that best suit your needs. Avondale Funding should make anyone's shortlist as it has almost two decades of experience settling over billions in debt.
Legit!!!
Legit company with a quick response rate.
Thankful!
Enrolled in their debt consolidation program six months ago, and I haven't looked back since.
Very responsive to my questions.
BBB has several positive reviews about them, and they've also been very responsive to my questions.
IT'S SIMPLE, QUICK AND FREE
Want Us To Review a Company?
Through expert assessment and reliable resources, we've evaluated the top-notch debt consolidation agencies in the market today.
Get quick and easy access to real-time evaluations from our expert editors and real-life clients so you can find the company that better suits your needs.
Real Reviews (Yes They're Real)
Honest and very upfront assessments of some of the leading debt relief companies in the industry.
Debt Core allows me to compare options and decide which one is a better fit for me.
Their very detailed and comprehensive report allows me to decide which company I should partner with.
They are very thorough in presenting all the facts about one company from another, which gives me the option to compare programs, offers, and services.
It's an online service that helps you decipher the concept of each organization to find a program that is tailored for you.